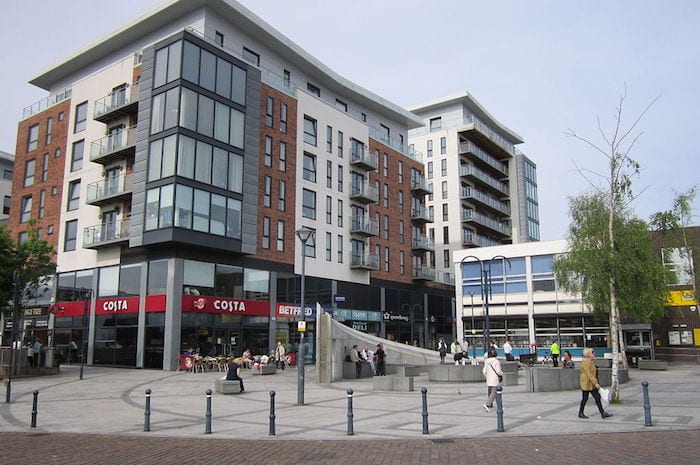 Prestwich has been home to a branch of Clive Anthony since 2014, it's a place we know and love, but whats the lowdown on Prestwich? Located only 3.3 miles north of Manchester City, Prestwich is a popular, leafy, residential suburb with a wonderful "villagey" feel. With property for sale from cosy Victorian terraces, larger family homes and trendy new apartments – there is something for everyone and every budget. It has a thriving centre including shopping precincts, specialist retailers, superb eateries and watering holes set in attractive streets and most importantly a close-knit community feel.
Whats it like living here? Read on!
Transport links
Prestwich is serviced by superb local and national transport links run by Transport for Greater Manchester. The tram network offers frequent services to Manchester City every 15 minutes and Manchester Airport every 20 minutes. The tram line also regularly departs for Altrincham, Bury and Piccadilly.
Prestwich also has a comprehensive bus network with buses running into Manchester Centre continuously. Keen cyclists can explore numerous cycle routes running across Greater Manchester.
The M60 means all points from north, south, east to west are easily accessible by car also. Prestwich is at junction 17 on the M60, which make Leeds and Liverpool city centres accessible in just 40-45 minutes. Prestwich is 20 minutes from Manchester city centre and Manchester airport and about 40 minutes from John Lennon airport at Liverpool.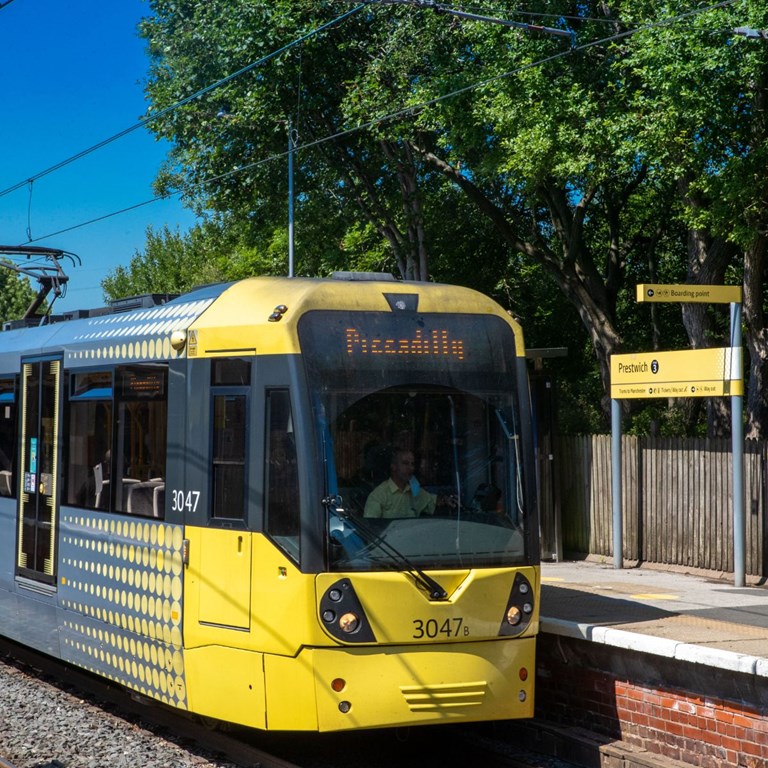 Schools and Education
The quality of state schools in Prestwich and the surrounding area is high. Of the 106 primary schools located within 3 miles of Prestwich, Ofsted rate 62% as Good and 9% as Outstanding. A local online guide is available to compare primary school performance in the area. Independent Prestwich Preparatory School is a good stepping stone for entering grammar school education.
Three local secondary schools; The Manchester Mesivta School, Cloughside College and Philips High School are all rated as good by Ofsted.
Family stuff and local attractions
Despite its urban location, Prestwich still offers plenty of green space to escape the city. Heaton Park is a huge open space and woodland offering a wide variety of attractions including children's play areas, animal centre, golf course, boating lake, tram museum, bowling green, horse riding and cafes. The park hosts a packed schedule of entertainment every year featuring outdoor concerts, plays and sporting events.
Or head to Prestwich Forest Park. Its 200 hectares of parkland and woods offers plenty of place to explore, discover wildlife and enjoy play areas and mountain bike trails.
If you are into sports and looking to train or join a team then Prestwich Sports Club offers facilities for cricket, football, tennis and bowling as well as social events. You can also find tennis courts, five-a-side football pitches, a basketball court and outdoor ping pong tables at St Mary's Park. Or, if golf is more your game then check out the very friendly Prestwich Golf Club.
Food and Drink
There is plenty in Prestwich for the foodies, from Chips at No.8 ,possibly the world's best chippy and winner of a zillion awards to Brunch at all the shapes and down the road Cuckoo is an independent bar/restaurant serving up wood-fired pizza and sharing platters. There are also a wide variety of cuisines on available, from Anatolian Turkish to Tao's Cantonese offerings and Croma for Italian.
What's on
Prestwich certainly knows how to have fun. There are some amazing events in the area every year in or near Prestwich:
Parklife – held in June at Heaton Park, this is the largest metropolitan music festival in the UK featuring many different music genres.
Prestwich Carnival – held in June at St Mary's Park, it's a great family day out including a fun fair, stalls, live music and a parade.
Prestwich Clough Day – held in May at St Mary's Park Flower Garden, this eccentric event is a village fete mixed with a country fair where local groups, bands and artists participate to celebrate the centenary of the Clough being handed over to the public.
Festwich – held in July at St Mary's Park, is the biggest free tribute band festival over 2 days with every tribute rock act you could imagine.
Safety & Crime
Like many suburbs situated near large cities in the UK, Prestwich is very safe overall. According to The Manchester Evening News, Prestwich is one of the most popular areas of Greater Manchester for families to live. Prestwich's combination of good schools and affordable housing, mixed with fantastic transport links and numerous parks, means it is the ideal setting to raise a family.
Thinking of moving to Prestwich?
For more information on property prices in Prestwich, as well as to register for what's available on the market contact us today.